Promero maintains a certified staff of Aspect trained technicians and engineers. Promero can provide sales of Aspect solutions as well as professional services to maintain your Aspect platform.
Technology is second nature to your customers. Now it can be first-rate for your agents. Aspect EQ Workforce optimization solutions increase productivity for millions of agents worldwide while enhancing their work lives every day – from real-time coaching to managing their schedules via smartphones with ease. Workforce, quality and performance management. The Aspect EQ suite covers it all and is designed to adapt rapidly and cost-effectively to your changing contact center needs. The result? More engaged agents, higher quality customer interactions and improved customer experience all at a lower operating cost.
The Right People in the Right Places when You Need Them
Finding the balance between staffing supply and demand has never been easier. With Aspect EQ Workforce Management software, you can accurately and easily forecast staffing requirements across all customer-facing inbound, outbound and back office resources.
---
Prophecy IVR Platform Software
IVR – short for Interactive Voice Response – is a technology that automates interaction with telephone callersThe Voxeo Prophecy IVR Platform is a pure software, standards-based foundation for any IVR, VoIP, or other telephony application. The flexible and reliable platform has a proven track record of successful, real-world deployments by Voxeo and our customers.
Forecasting, scheduling and real time tracking of all inbound, outbound, blended and back office staffing resources
Accurate forecasting and scheduling of voice, multi-session chat, email, social media and other interactions channels
Automatic historical pattern update and calculation of shrinkage enables best possible forecasting models
Unlimited "what-if" scenarios to understand the impact of staff, budget or demand variations
Real-time alerts when performance is out of tolerance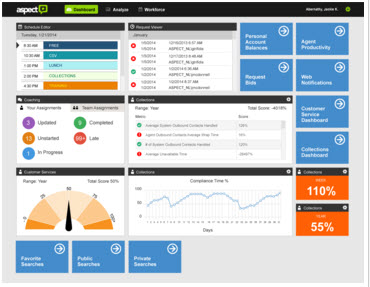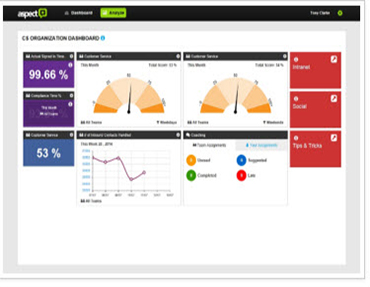 Keeping your Agents Fully Engaged!
Research shows a clear link between the happiness of agents and the happiness of customers. Providing convenient, familiar workforce management tools to help agents more easily accomplish tasks, no matter how simple or complex – keeps them more engaged – and engaging – in important customer-facing work.
Give millennial agents and supervisors the self-service and mobility they want with a dedicated mobile app or touch-tone IVR that enables easy viewing and changing of schedule from anywhere.
Accommodate any agent's personal schedule with a rich selection of employee schedule preferences (e.g., hours/week, shift length, start/stop times, workday patters, days per week, lunch time preference, etc.)
---
A Modern Intuitive Graphical User Interface Agents Love
An easy-to-use workforce management interface created using best UI practices of Apple, Google and Microsoft.
A highly simplified, web-based graphical user interface
Responsive web design that supports all major browsers
Significantly increased agent and supervisor productivity even for complex schedule trades or sequential shift bids
---
Call Center Analytics
In essence, analytics gives you the power to synthesize large amounts of data to extract valuable insights upon which you can act to achieve your objectives. The ability to summarize and synthesize large amounts digital data into useful form has been available for decades. However there have been many advancements in analytical tools to allow more efficient and effective investigation that get you to important insights from what appears to be unserviceably large and diverse data sets. In addition, new technology enables formerly unstructured data (such as voice) to be converted to a structured digital form that can become part of the valuable data embodying customer interactions in your contact center.
---
Workforce Planning Tools
Aspect leads the way in agent engagement. For decades, Aspect has been providing highly effective workforce planning software. Aspect has also kept pace in providing extremely user friendly workforce optimization tools. For example, the Aspect EQ Workforce Optimization suite incorporates a common modern, graphical, icon and widget-based user interface that makes historically complex workforce planning actions a snap. By removing this technology barrier, Aspect is enhancing the work lives of millions of agents and empowering them to be better at what they do all day long. We're also giving agents easy access to workforce planning tools via smartphones using our Workforce Mobile solution, so they can manage their schedule from anywhere with ease.
---
Back Office Optimization
There is a way to extend the benefits you enjoy in your front office to other parts of the organization and at the same time give you the ability to "blend" your back and front office workforces. Aspect EQ Back Office acts like a virtual queue to optimally distribute work to your back office employees whether it be reports, email, white mail or other. It monitors work item progress in real-time and re-allocates work to other employees when resources are out of balance. When used with Aspect EQ Workforce Optimization, you have created a very powerful tool for your enterprise-wide customer engagement and productivity arsenal. This combined solution does allow you to bring the advantages of WFO to your back office, whether in retail banking, claims processing, mortgage processing, insurance application processing or other vertical market.
After all, your back office needs to deliver on the promises made by your front office, and Aspect back office solutions ensure that you can do just that, quickly, consistently and transparently.